Conducting a Local SEO campaign is an effective way to promote your local business in Essex online. It helps to display your products and services to your local customers right when they are searching for them.
There are many moving parts to local SEO, all of which help Google to make a decision on which it believes are the best businesses to display depending on the searchers typed or spoken query.
We offer a wide range of SEO services for clients in Essex. By using our knowledge and skills we work with your business to improve its online presence.
Contact us today and discover how our Local SEO services in Essex can help your business thrive online.
Essex Local SEO Campaigns
Keyword research for local search result rankings
Google Search Console & Analytics setup
Monthly performance reporting & catch up call
Sources – Hubspot & Think with Google
How Does Local SEO Differ to Standard SEO?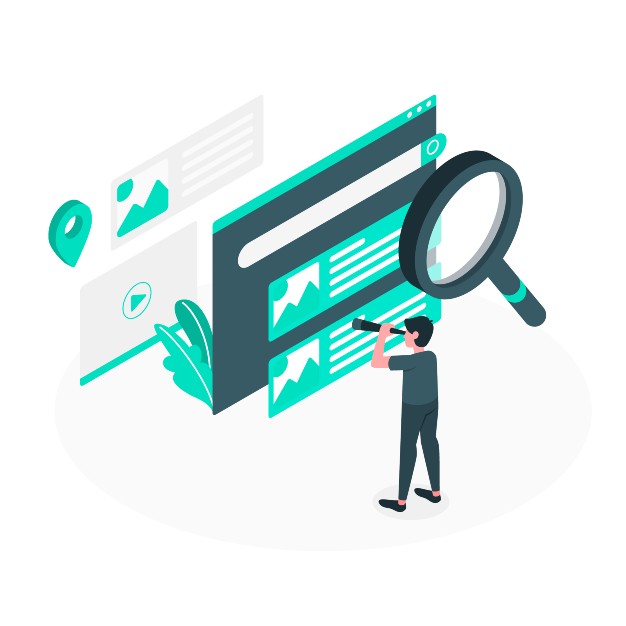 There is a fundamental difference between standard SEO and Local SEO.
Standard SEO is focused around generic query terms. This is where a searcher is looking for answers to questions with phrases such as 'how to…' or 'best ways to…'.
Local SEO comes into play when a query has more purchase intent behind it. This includes searches such as 'florists near me' and 'best florist in Essex'.
As Google now recognises the local intent behind these search terms, it will display results to match that search intent. In fact, if Google knows your location or you are using Google maps, it will not even require a 'near me' or 'geo modifier' to understand a queries local intent.
This has been a great development for small local businesses. This is because it now enables them to compete with larger multinational companies who would have previously beaten them to the top of the SERP (search engine result page) positions.
3 Main Factors of Local SEO
How Are Local
Searches Displayed?
Searches with local intent are displayed in a very different way to searches with generic queries. The results that are displayed do a lot to help your local business generate calls, visits to your website and even customers through your doors.
This is known as the '3 pack' or 'local pack'. The local pack displays the 3 local businesses which Google believes provide the customer with the best services or products to answer their needs within a specific geographical area.
See the example for the search query 'florists in London'.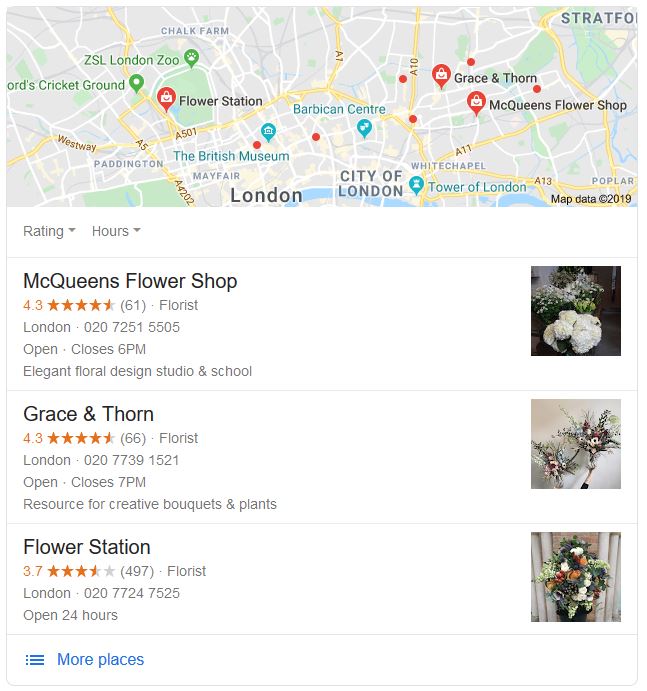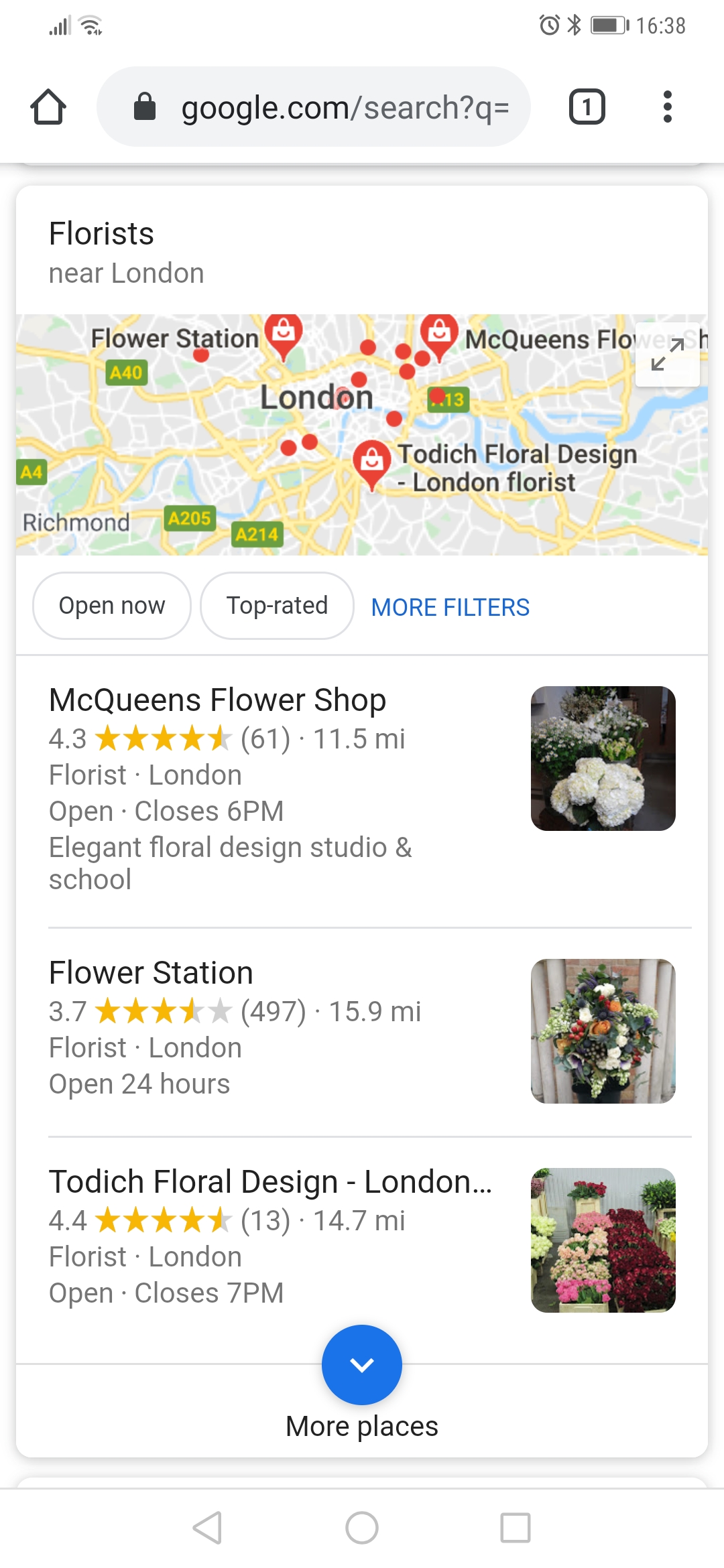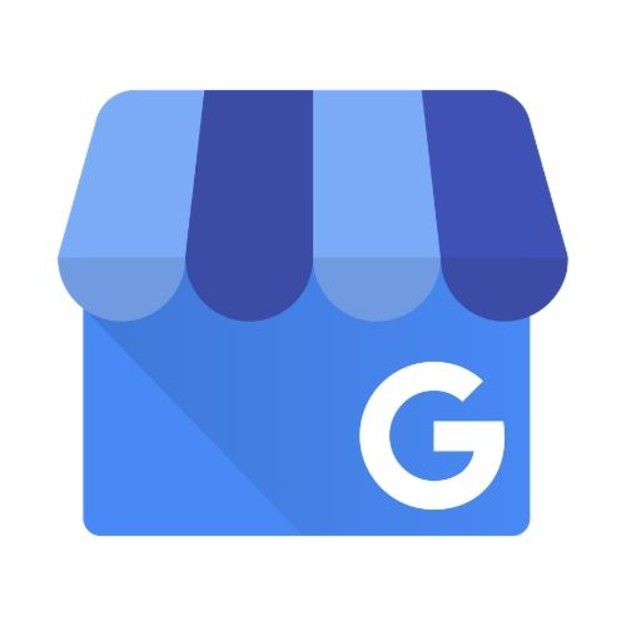 Google My Business is a prominent component of a local SEO. This process requires setting up and optimising your GMB account to give you the best opportunity to appear in the local map packs.​​
Citations are beneficial to any local business, especially when you are looking to get your business noticed online. They are also an indicator of trust to both your customers and the search engines. ​​
Reviews play a crucial role in whether a customer decides to use your business or a not by checking previous customer experiences. They are seen as a vote of confidence for both customers and search engines.​​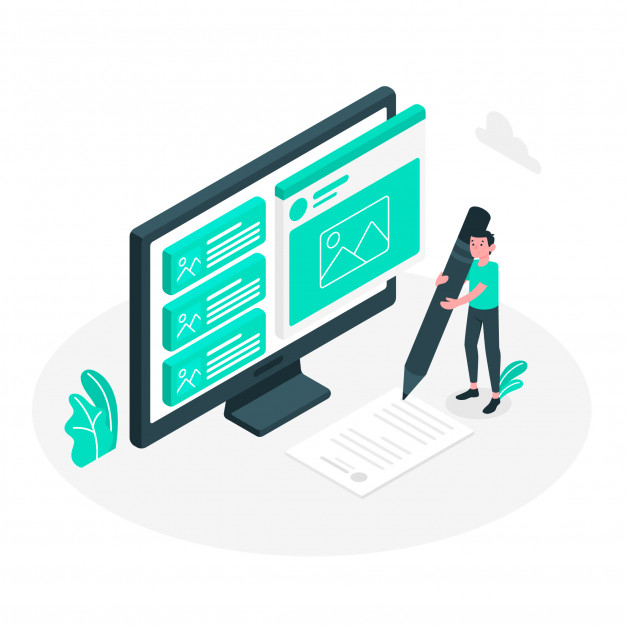 On page seo is the process of optimising the on page elements of your website to perform better in the search engines. This will help both customers and search engines understand your websites content improving its relevance.​​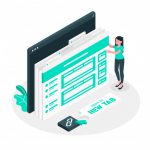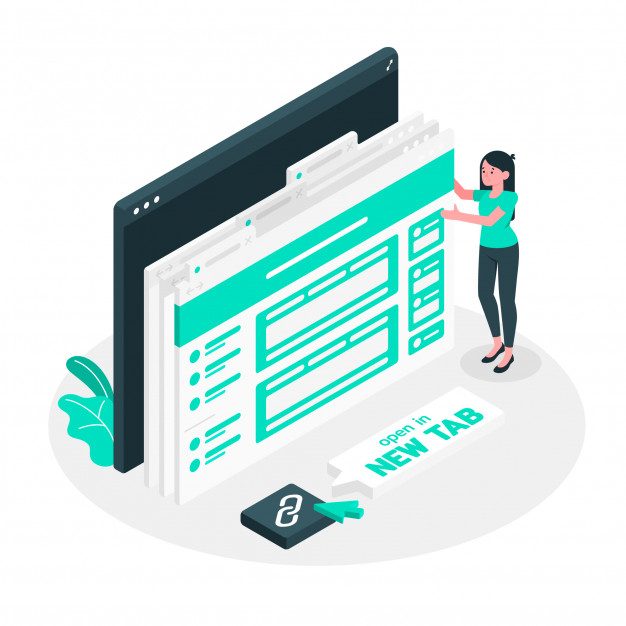 Building links back to your website not only helps more customers find your website but also gives your business more authority in the eyes of the search engine which in turn improves your position in the SERP's giving your business more exposure.​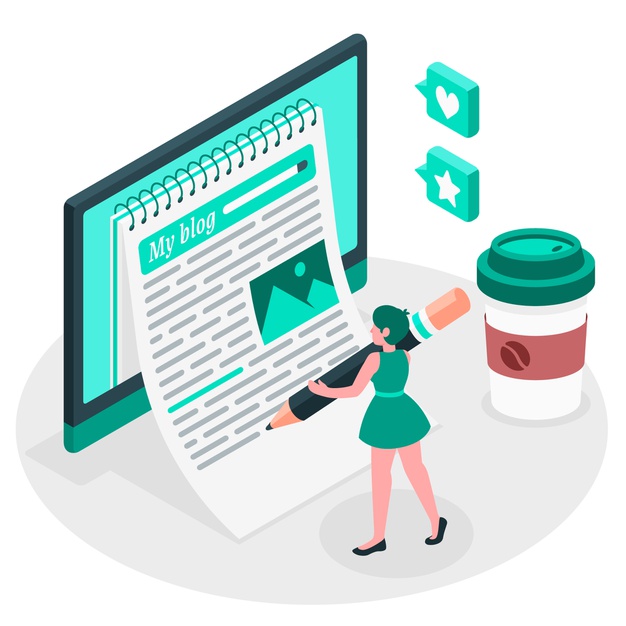 Adding valuable and relevant content to your website continuously will keep your audience engaged and your brand in front of mind. It can also be used to strategically drive customer actions on your website.
So Why Does Your Business Need Local SEO?
With so many potential now turning to search engines to find local products and services, appearing at the top of the search results can really make a difference to your business. Local competition is becoming stronger on a yearly basis and staying on top of your SEO efforts can help you stay ahead that competition too, helping your business thrive.
Local SEO is the process of improving your businesses online presence so that customers can find your businesses services, right when they are searching for them. With 46% of all online searches seeking local information, and the fact that 97% of customers learn more about a company online than anywhere else, being visible online is now a necessity.
Over the years, a well designed website has become increasingly important for local businesses. Having a great looking website impacts how potential customers perceive your brand even before contacting you. Ensuring you keep these customers on your website, instead of leaving for a competitors, is crucial in today's world.
Wanting to increase your online visibility?
Contact us today and see how we can help your business be found by your local customers.