Google My Business Listing Disappeared From Map Results?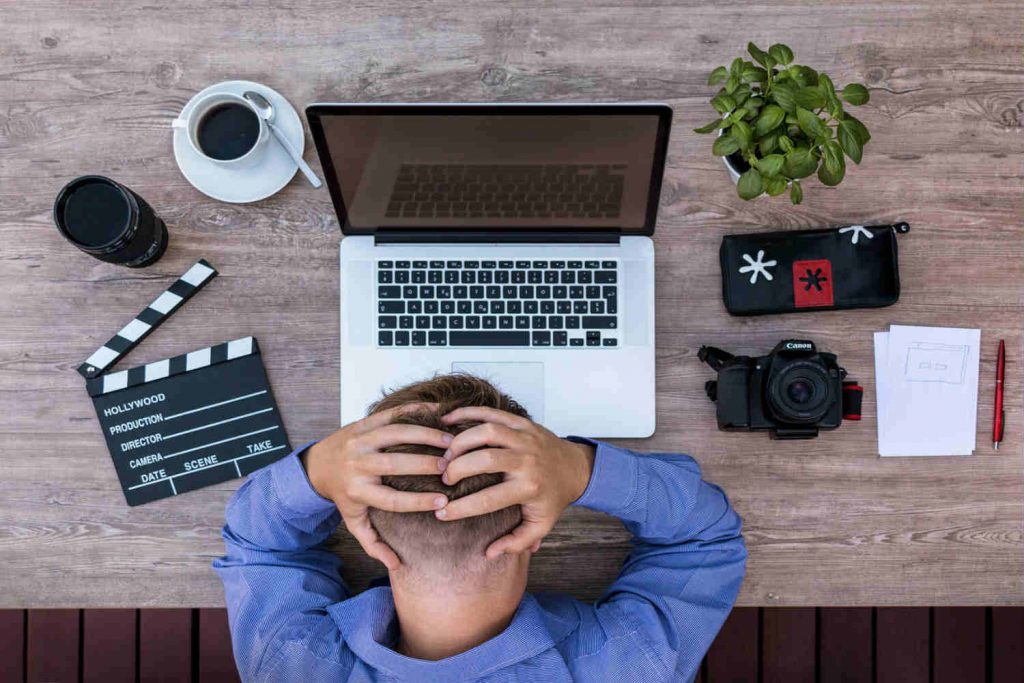 If you have been one of the unfortunate business owners who suddenly noticed that one day your local business listing has disappeared from the Google maps and all your current reviews have vanished…you are not alone.
This seems to be quite a common issue that plagues many local businesses.
One of the first ways you may notice the issue is when typing your business name into the Google search.
The results return the organic listings for your business as per usual, but on the right hand side you will usually be presented with the knowledge panel.
This knowledge panel provides information including your opening hours, contact info, website address, reviews and many other great features.
Unfortunately, if your Google My Business listing has been removed from the map, this panel does not appear, potentially causing losses in customers visiting your location or not calling on the services you provide.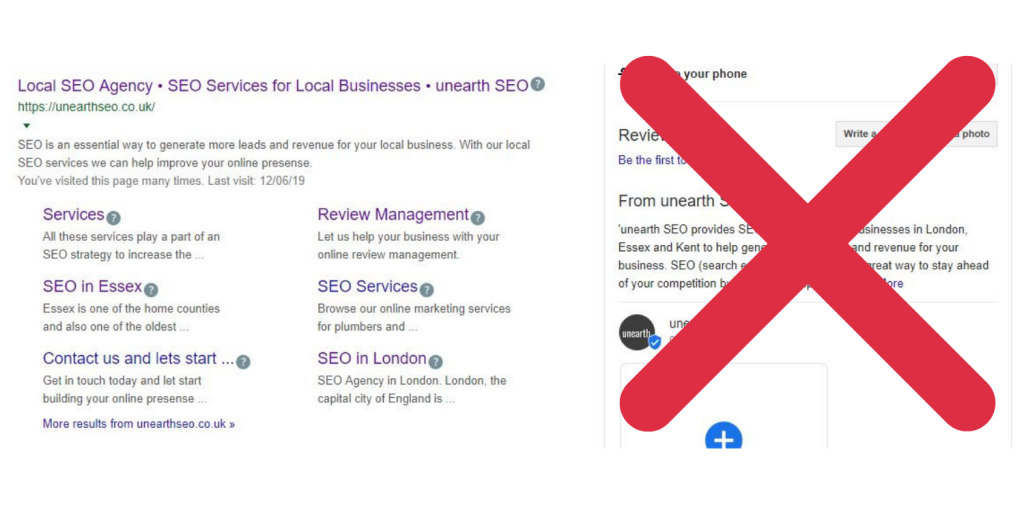 Fortunately, there could be an easy fix to the issue.
Log in to your Google My Business account.
Select the business or location which has the problem.
When in the home page, click on info.
Then click on the address field. Here you will be shown a map where you can move a location pointer to locate your businesses physical location.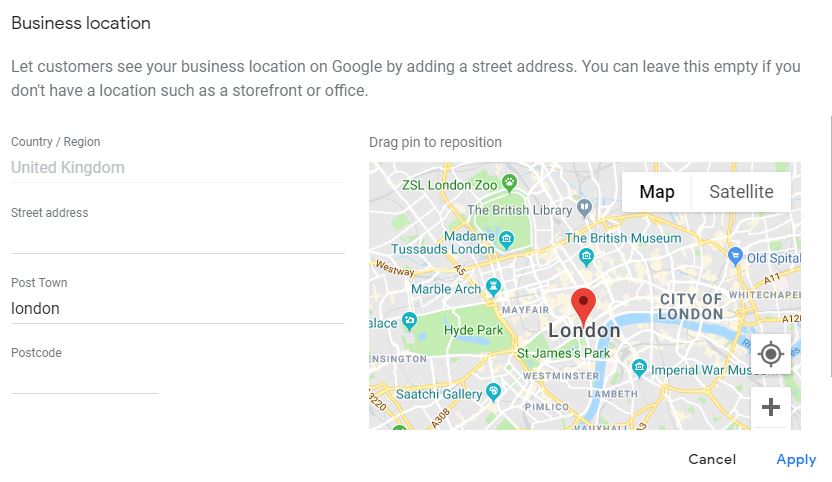 Move this pin slightly and apply it to the map.
Give it anywhere between 10 minutes and 2 hours to update. Check your account again to see if you business has returned to the map. Your reviews should return too.
If you are a service area based business, try adding an address and then removing it again once your reviews have reappeared.
Another alternative I have found is due to one of the new features Google recently released, the @ profile short name. When this feature was added you probably noticed that your Google My Business account completion dropped to around 85%.
Clearly Google see this as a feature they want your business to adopt, so I created a short name for my client.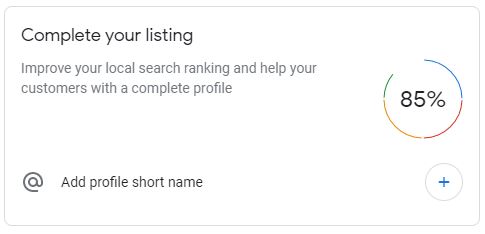 The day after adding this to my clients account their listing had disappeared from map results and reviews had reset to 0!
I decided to remove this @ short profile name and instantly the previous reviews had returned and the business was back on the map pack.
Although these tactics have proven to work for many businesses, there are still some where their businesses were not reinstated.
If this is the case for you there are a couple options to which you can contact Google to assist.
From your Google My Business dashboard scroll to the bottom and click on 'Help'.
This will then open a help box where you can type your questions or issues, browse articles and visit the help forum where you can communicate with other Google My Business users.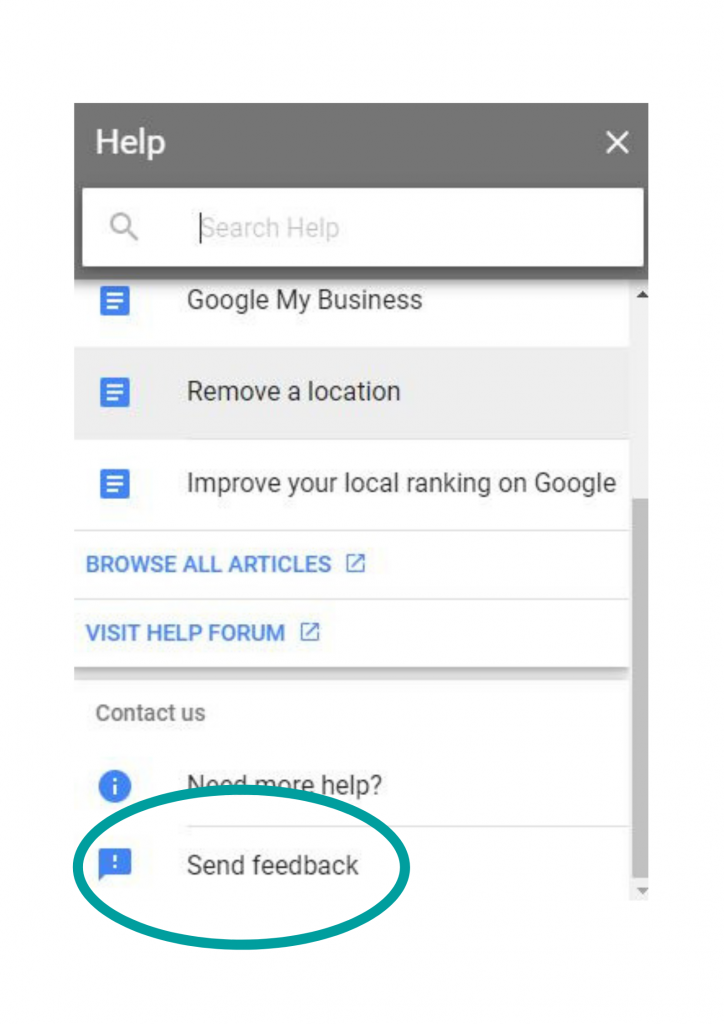 Below this there is a contact us section.
Click on 'Send feedback'. Here you can describe your issue and even provide a screenshot of the section of the account you are having issues with.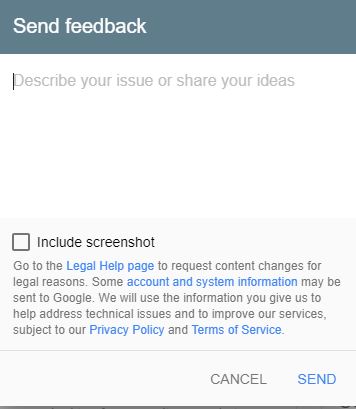 2. Request call back from a specialist.
Another option is to request a call back from a specialist. You can do that here by following this link.
Google should call you back shortly after completing the form and can assist you over the phone.
We hope you can solve your listing issue as quickly as possible so you can continue doing what you know best… running your local business.