How to Add Your Business to Google and Verify Listing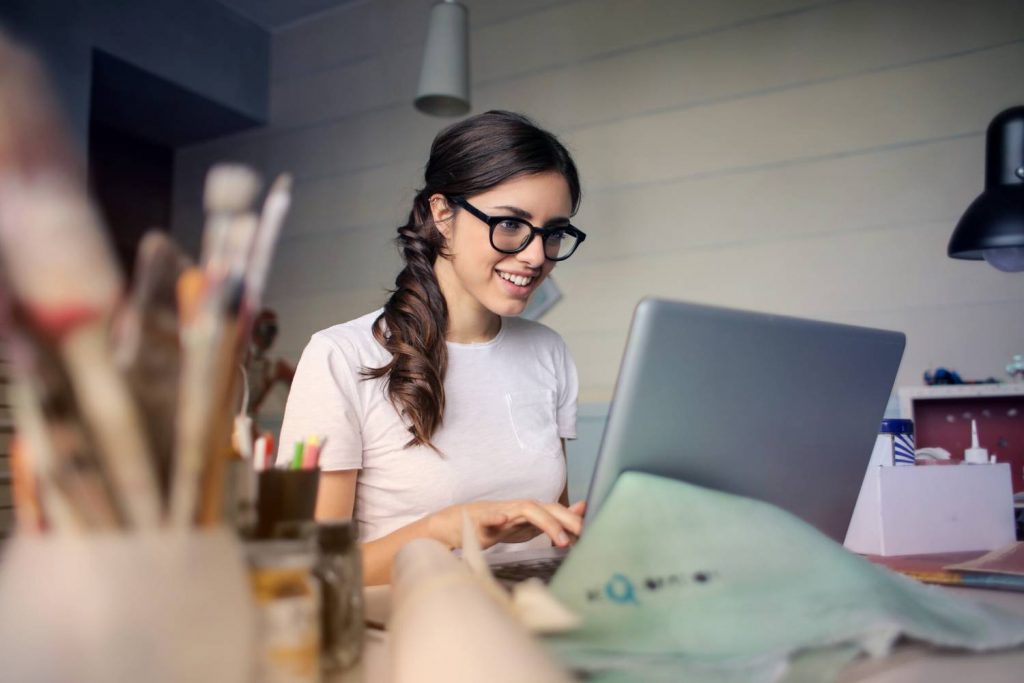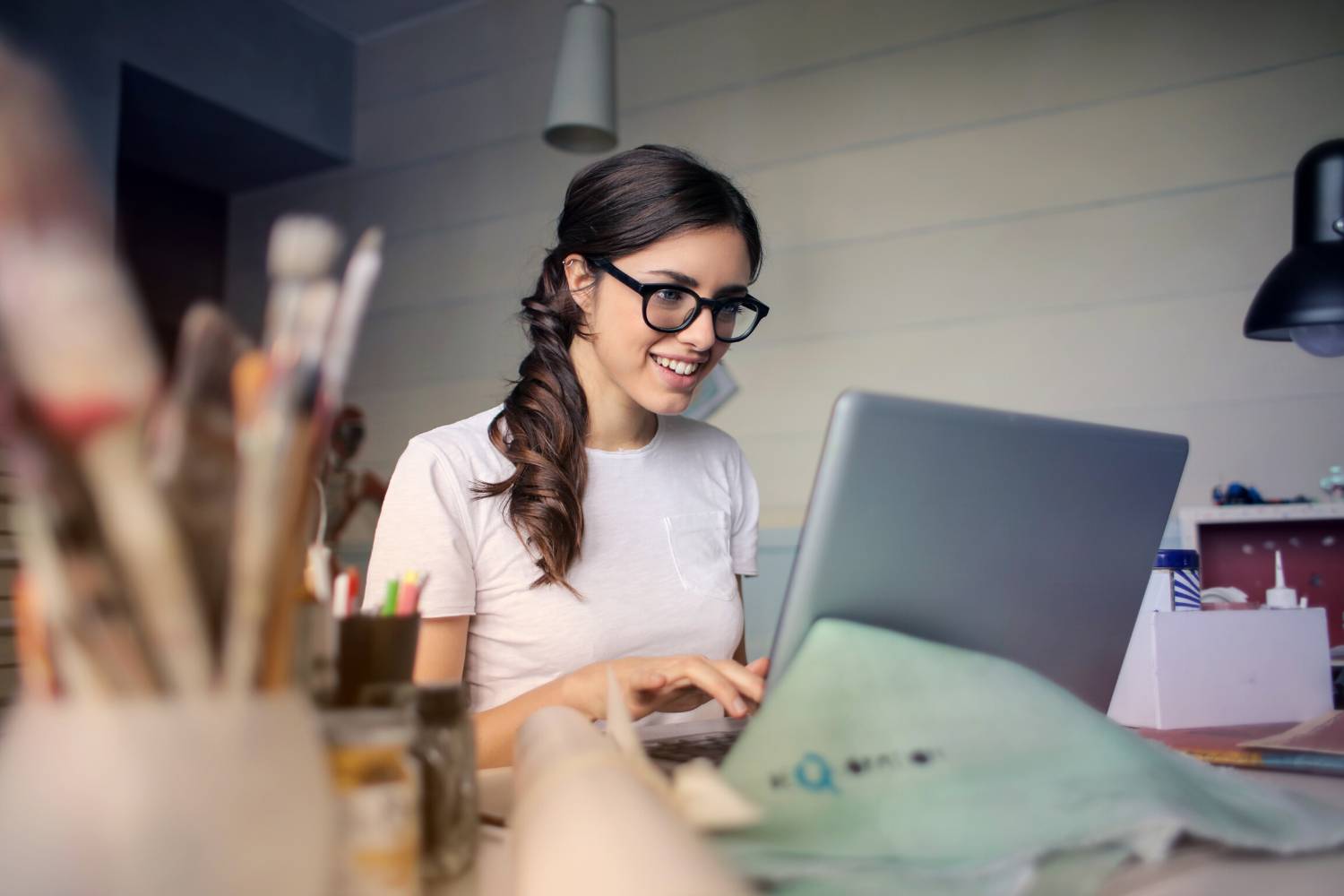 Adding your business to Google is vital when trying to promote your local business online.
In fact, Google My Business (GMB) is the number one factor when wanting your business to appear in the local map packs.
The information from your GMB account is displayed in what's called your knowledge panel.
This panel is found on the right hand side of the search engine result pages (SERPs), and within Google Maps.
It provides searchers with information such as your address, phone numbers, links to your website and opening hours, among a lot of other useful features.
And what's best is that it is currently … Free!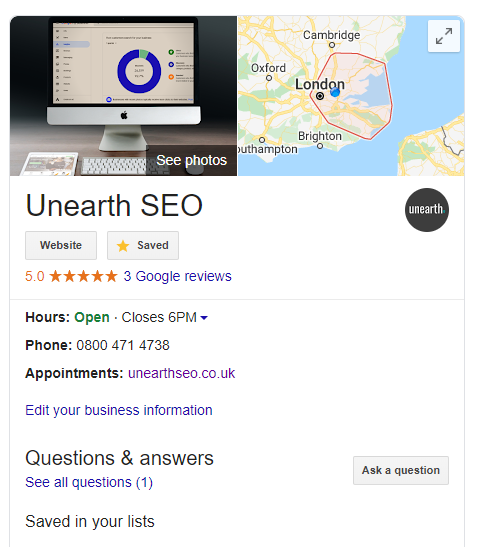 So let's run through how to add, claim and verify your Google My Business listing on Google, and start helping your potential customers to find you online.
Adding and Claiming Your Google My Business Listing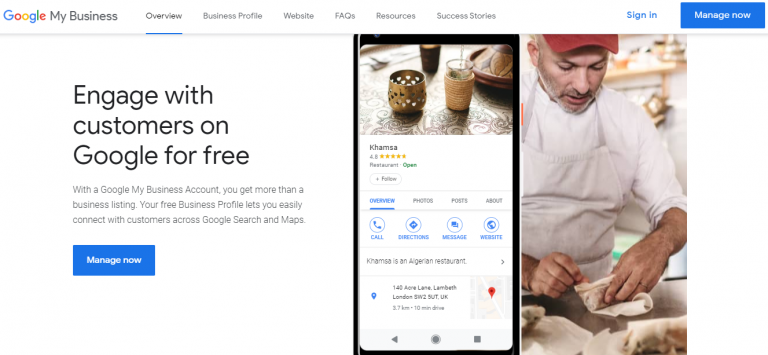 If you do not already have a Google account you will have to create one before continuing.
Once you have completed this step you are then presented with an option to type in your business name or to add your business to Google.
Enter your business name first, just to ensure it does not already exist. Adding your business again will create a duplicate listing.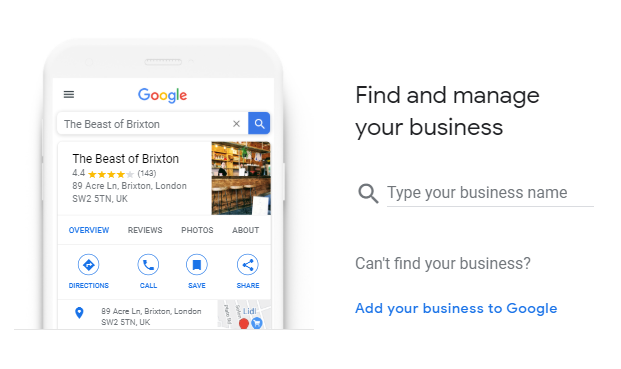 You may be surprised to see your business already exists on Google, but this can sometimes be the case.
If your business does not appear, click 'Add your business to Google'.
Once this is completed you will then be presented with the option to type your business name.
Ensure that this is your real business name and doesn't include spammy tactics like adding additional keywords.
For example, If your business is called 'ABC Accountants', do not call it 'ABC Accountants – Accountants In London'. This is against Google's terms of service and can lead to your listing being suspended.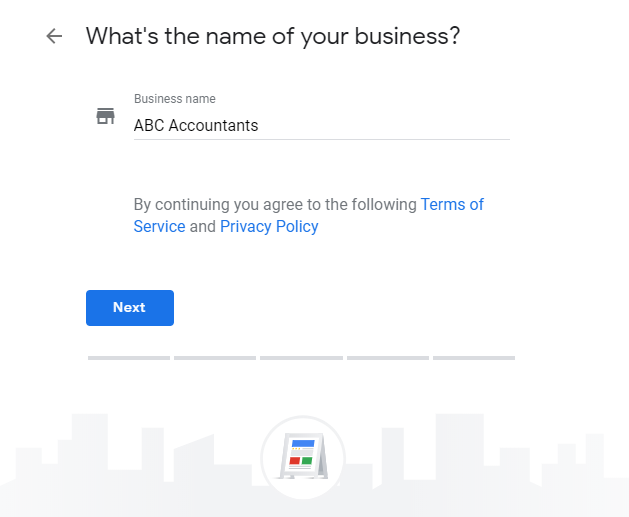 The next step is to select a primary category.
How you should think of this is to describe what your business does as a whole, but be specific.
You can add additional categories once your listing has been verified.
Use these additional categories to let customers know more about the specific services you have to offer.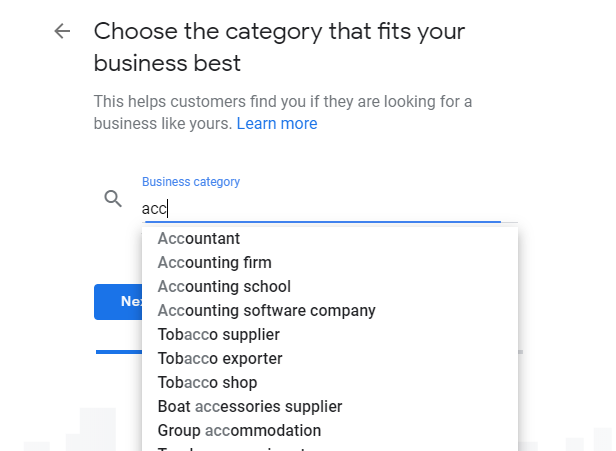 Physical Location and/or Service Area Business
The next stage is to select whether your business serves customers at your address or not.
If you do, you will be taken to a page to add your business address. Once completed you will also be asked whether you also serve customers outside of this address. Here you can include the service areas you serve.
Just a note, that this will not enable your business to appear in those areas in the maps, it just shows any visitors to your listing that you do cover those areas.
Remember that Google My Business is for those companies that primarily serve a local community. Do not expect that if you are an accountant in London, that just because you add Manchester as a service area that you will appear in Manchester in Google map packs.
This is unless you have an office in Manchester. Then you will need to create another Google My Business listing for that location independently.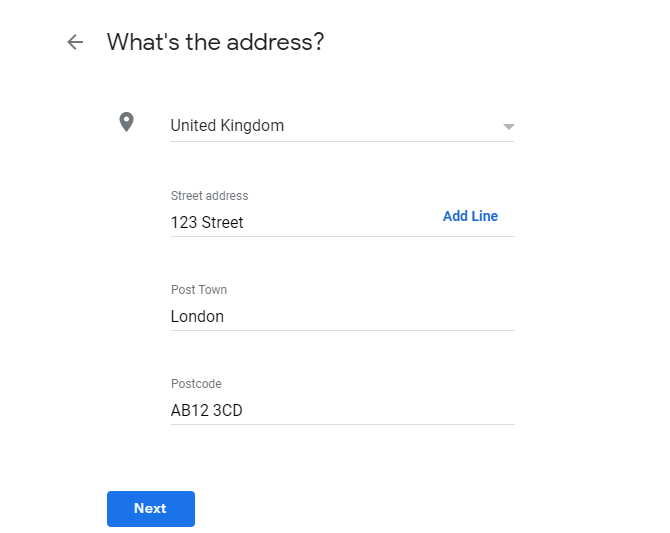 If you do not have an address, you will be taken straight to the service area screen, but it is optional at this stage to include a service area.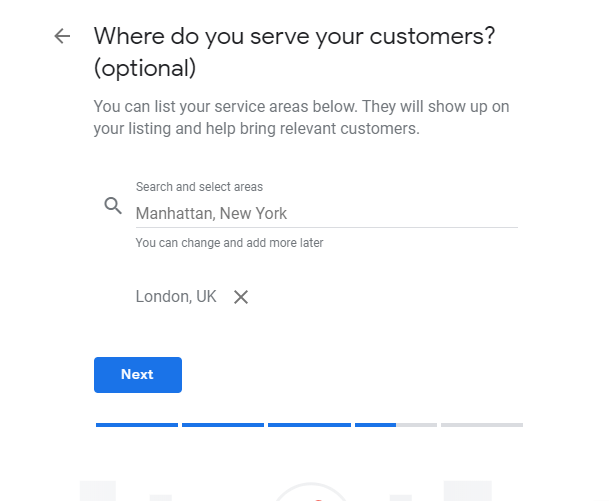 Now, you will be able to include a phone number and a current website if you have one.
Click next and Google will send a verification postcard to your business address.
Verifying Your Google My Business Account
If you have selected to be a service area business, and haven't yet given your address, you will need to add an address for the postcard to be sent too. But don't worry, this will be hidden from the public and will not appear anywhere on your listing.
You cannot use PO Box address or virtual offices where a representative from your business is not present at the address during business hours.
This is against Google terms of service and can cause a listing suspension.
Click next and a postcard will be sent, which can take anywhere from 4 days to 2 weeks to arrive.
You should avoid updating your listing while verification is in process as this can cause delays and issues with your listing.
You can also choose to verify later if you aren't quite ready to verify the listing or you want to make some amendments.
Once received, a 5 digit code is included which will be required to verify your business from within the Google My Business dashboard.
Now that your listing is verified you can move on to optimising your listing to make it attractive for users and optimised for the search engine.
This will increase activity on the listing, and help Google to fully understand what your business has to offer.